Coming soon: A redesigned login page for Lehigh online services
On Wednesday April 20, 2016, a redesigned login page will be launched for applications and systems that use sso.cc.lehigh.edu for authentication. The new login page will look like: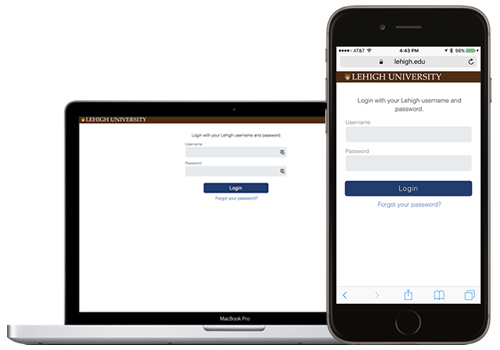 This login page replaces the previous page that looked like: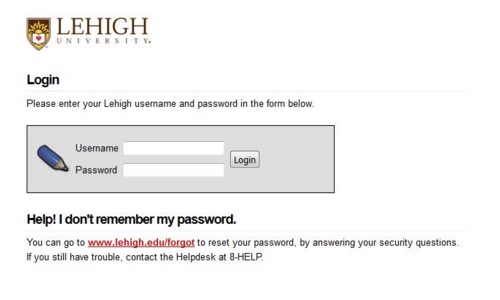 Services that will use the new login page include, but are not limited to: Course Site, Lehigh Gmail & Google Apps, Qualtrics, Dropbox for Lehigh, Printing Services requests, Zoom, Zimride, Maxient, CollegeNet, and Ensemble Video. In addition, other services that support authentication via InCommon federation that redirect to the sso.cc.lehigh.edu login page such as library databases like ProQuest and research computing services XSEDE, Globus, and OSG Connect will see this new page.
The new login page is mobile-friendly, allowing users to access these services from their mobile devices as well as laptop and desktop computers.
Library & Technology Services (LTS) encourages everyone to be mindful of websites that ask for login credentials, as some phishing schemes set up fake websites that look legitimate to capture login credentials. This announcement is being made to the campus community in advance of this change so that you are aware that this change is official. If you encounter any situations that look suspicious, the LTS Information Security Office encourages you to contact them at security@lehigh.edu or the LTS Help Desk for information.