Update: As of December, 2017, Mango is no longer available.
Are you visiting another country for study abroad or vacation? Interested in being able to communicate with non-native English speakers in their own language? Perhaps you want to enhance your education with self-study of a language no longer spoken but read, or maybe you just like learning new things! The Lehigh Libraries currently has a solution: Mango Languages!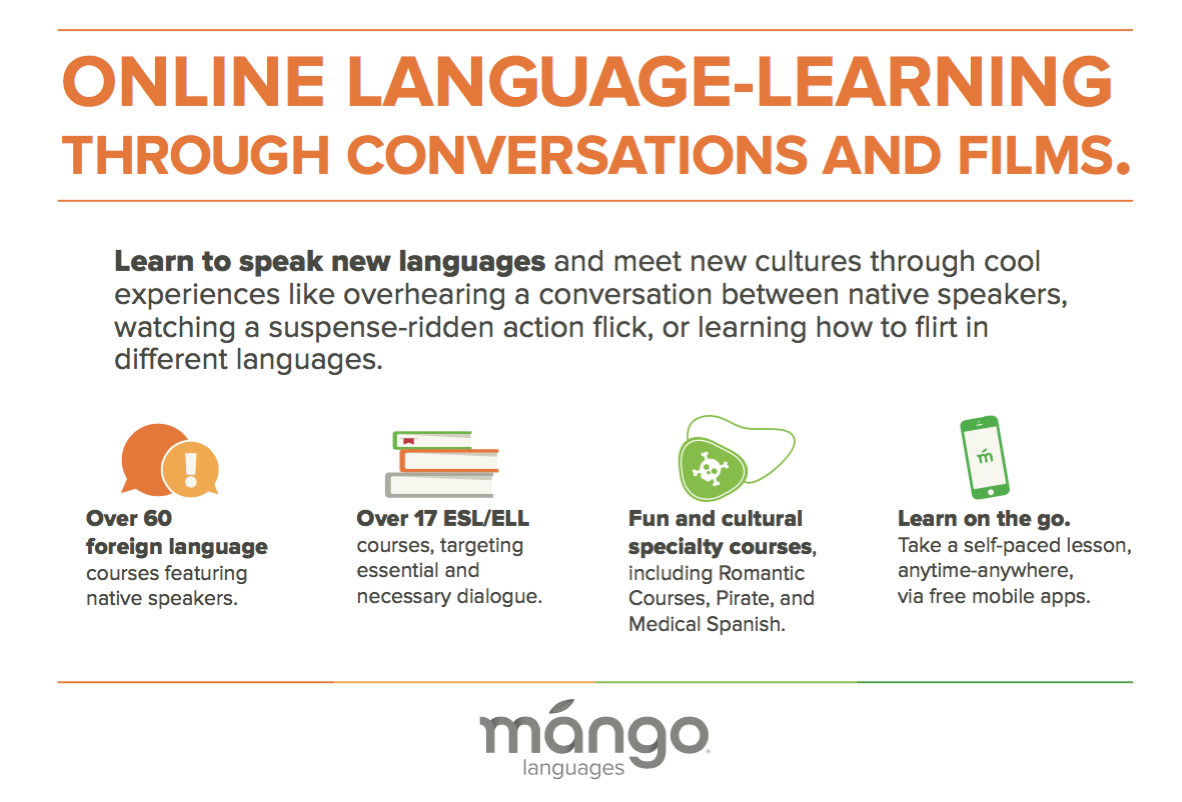 Mango gives language learners a foundation in everyday conversation and culture, from greetings to shopping to navigating a city and ordering in a restaurant. It has lessons in over 70 languages from American Sign Language to Yiddish, including different dialects of major languages such as Arabic and Chinese.
You can learn via desktop, or your favorite mobile device with Mango's easy-to-use app.
Sign up for an account here, and you can get started today! (Note: off-campus access requires use of the Lehigh VPN.)
If you have any questions about Mango, please contact Jasmine Woodson at jasmine@lehigh.edu.