Shaan Gurnani and Rachel Sternberg share the Libraries Student Research Prize for excellence in scholarship and research
Lehigh undergraduate students Rachel Sternberg and Shaan Gurnani will share the Libraries Student Research Prize for 2016. Sponsored by Library and Technology Services and the Friends of the Libraries, the Prize recognizes excellence in undergraduate scholarship and the use of library and research resources.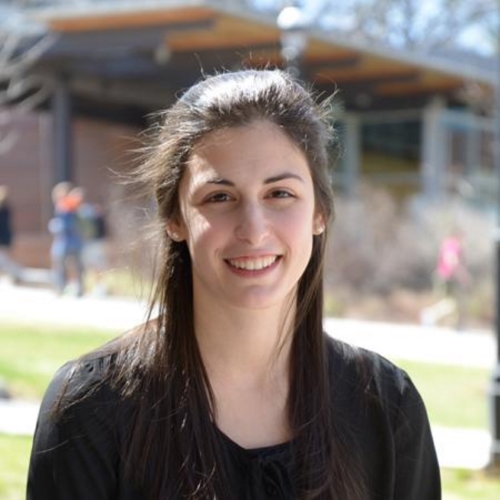 Rachel Sternberg, '16, is a senior in Biology with a minor in Health, Medicine, and Society. As part of her independent research project in the lab of Professor Robert Skibbens, Rachel wrote a review titled Similarities and Differences in the Cohesinopathies of Roberts Syndrome and Cornelia de Lange Syndrome. Library Prize reviewers lauded this paper's mastery of complex mechanisms underpinning two rare genetic disorders. Professor Skibbens similarly stated that her review summarized in a clear and concise fashion the complex genetic basis of two highly related severe birth defect maladies, a topic at the heart of Rachel's efforts in the Skibbens lab. "I seldom invite Sophomores into my lab to pursue independent research," said Skibbens, "but her presentation in the SEA Phage research symposium, under the guidance of Professor Vassie Ware and Dr. Meg Kenna, was quite impressive. When Rachel asked to join my lab, I was delighted and she has been a wonderful addition to the lab." A native of Wayne, PA, Rachel will attend the Philadelphia College of Osteopathic Medicine after graduating. She volunteers as an organic chemistry tutor at St. Luke's Hospital, and with HEARTSlink, a health initiative serving uninsured Bethlehem residents. She is a member of the Phi Beta Kappa Honor Society and an accomplished equestrienne, competing in the northeast and Florida hunter/jumper circuits.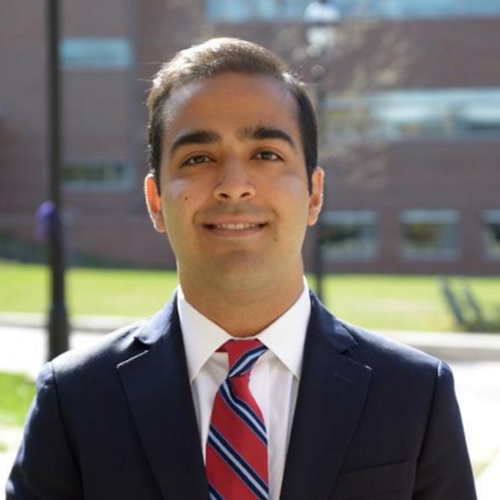 Shaan Gurnani, '16, is a senior double-majoring in Finance and Accounting. Shaan completed this paper as part of Economics 362, the Martindale Research Seminar. Reviewers noted the paper's stylistic excellence, readability, and understanding of the financial mechanics of Portugal's economy. Economics Professors Todd Watkins and J. Richard Aronson (Emeritus) supervised the research project. According to Professor Watkins, "Shaan quickly became the local expert on Portugal's recent financial crisis and the impact of the resulting fiscal austerity measures. He managed to find clarity and meaning within the complex foggy mix of economic, social, and political forces that inevitably followed. His article is a model of the best undergraduate research and writing: lucid, well-structured, clearly-argued, with well-supported original insights. I'm delighted for him and proud he's being recognized with the Library Prize." Originally from Warren, NJ, Shaan will work in investment banking in New York City after graduation. He is a portfolio manager of the Thompson International Portfolio, a student-managed foreign ETF portfolio; he has also served as the President of the Investment Management Group, an equity portfolio, and as the Treasurer of Lehigh's Student Senate. Shaan is also a member of the Beta Gamma Sigma honor society and the Pi Kappa Alpha fraternity.
Both Rachel and Shaan will receive a $500 check and a certificate of recognition. They will be recognized at the University Honors Convocation on April 8, and their papers will become part of the Lehigh Libraries digital archive, Lehigh Preserve (http://preserve.lehigh.edu/library-research-prize/).
The Prize is sponsored by Library and Technology Services and the Friends of the University Libraries. The selection process is rigorous and involves two phases of review. First, a team of research librarians reviews the pool of applicants and selects papers to go to a faculty review group. In the second phase, a faculty review group selects the winner(s) from the finalist pool. This year, librarians narrowed the submissions from a pool of over thirty-five applications to a pool of six finalists. Faculty reviewers selected Rachel and Shaan's research papers from these six very strong finalist papers.

Photos by Allen Kingsbury, Library and Technology Services.